About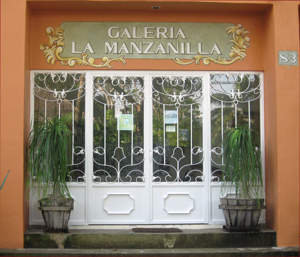 A premier art gallery, featuring art with a wide assortment of media and styles from regional and nationally known artists.
Galeria La Manzanilla is located in beautiful La Manzanilla, Mexico. Since 2003 we have worked with Mexican and expat artists to bring you the best art along the Costalegre.
Each season is highlighted by four monthly, meet the artist, receptions. We believe in supporting working artists by providing a venue to increase their visablity and augment their livelyhood. We believe strongly that art raises consciousness and beauty within a culture.
Each year we feature handcrafted and unique jewelry from a diverse group of artists.
We have a variety of ceramics, ranging from contempory styles to museum quality reproductions of pre-Columbian figures.
The gallery's knowledgeable staff will gladly work with both established and novice art collectors.
We look forward to welcoming you to Galeria La Manzanilla.